The weather forecast for today was overcast and rainy...
I was certainly not complaining when it was wrong.
Matt has the weekend off, so since the sun was shining we decided to
break out the power tools and get some work done on the tree fort.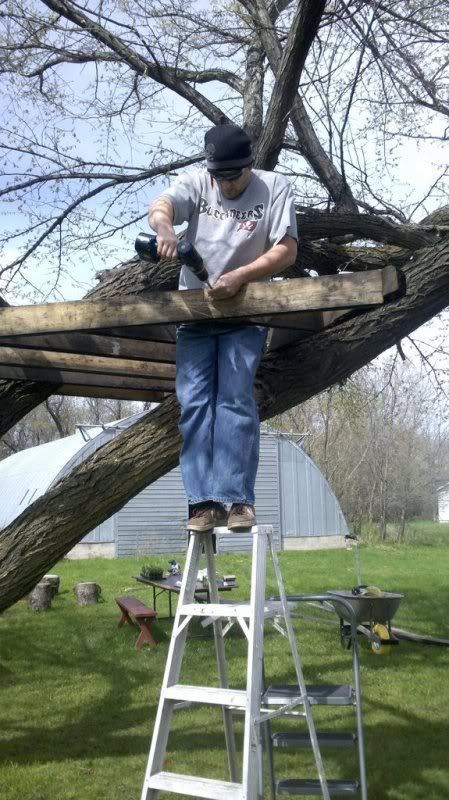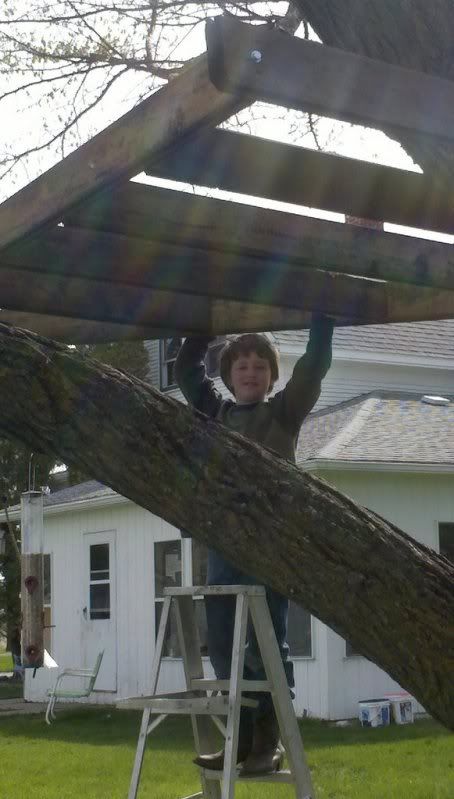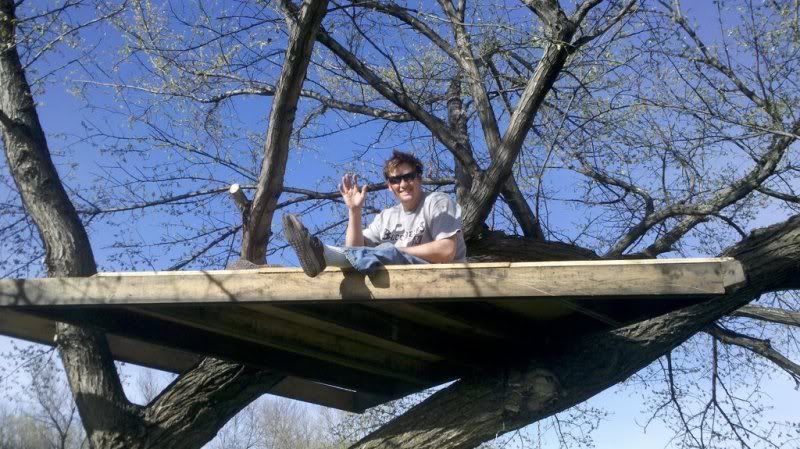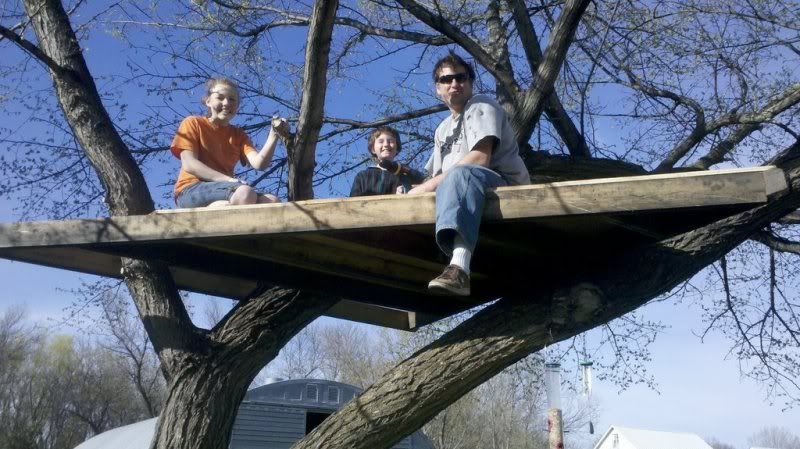 At the end of the day, the floor is complete!
Now onto the walls.... but we will save that for another day.